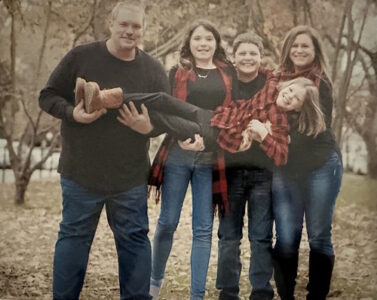 R & J Services is an experienced, dependable, and affordable heating, cooling and plumbing company located in West Chester, Pennsylvania serving the Delaware Valley. R&J Services was founded in 2019 by Richard & Julie Davis, hence the R&J, who knew they could offer a better customer experience to the people of Delaware Valley. R&J Services offers service, installation, sales, and design in both residential and commercial settings. Our resolute Comfort Experts take pride in their work and will take the time to understand and meet your needs. We are available five days a week in the office and offer 24-hour emergency services. We are also "Home of the Life-time Warranty." We look forward to meeting and working with you.
Why Choose Us
Top Quality Service
Most Affordable Pricing in the area
Easy Financing
Membership Club, only one around that offers a lifetime warranty.
---
Our Promise to our client & to our team is to stand by our core values.
We believe SAFETY is the frontline of our decision making and actions. We take the right steps to keep our clients and ourselves safe.
We are CUSTOMER-FOCUSED, the client comes first. We put ourselves in the client's situation and view things from their perspective. By listening to our customers, we get a better understanding of their needs, which we believe will help us find the right solution.
We aim for INNOVATION. We believe good is never enough. We seek ways to raise the bar and challenge complacency to generate the best solutions.
We strive for EXCELLENCE and work to the best of our ability. We are committed to giving high quality performance that produces outstanding results of lasting.
We stand with INTEGRITY. We do what is right and deliver what we promise.
We value TEAMWORK. Working as a team we make better decisions, and our work is more efficient. We work together to win together.
HVAC replacement sizing and pricing tool. Get a guaranteed quote right online.
GET QUOTE